Cacao Butter Colloid Milling Machine
Brand Huazhiyi
Product origin China
Delivery time 15 days
Supply capacity 100 pcs
Advantages of a Colloid Mill:
1. Multi-functional all-in-one machine with wet ultra-fine particle grinding, crushing, emulsifying, mixing, dispersing, homogenizing and blending.
2. Higher shear rates lead to smaller droplets, down to approximately 20-300 meshes, achieve emulsion process, get fine and smooth final products.
3. It is suitable for all kinds of emulsions or pastes, handling capacity of more than 10000 cP.
Can adjust various finess as per request.
4. According to the different acidity, alkalinity and consistency of processing materials, different materials and structures can be customized.
Download
Cacao Butter Colloid Milling Machine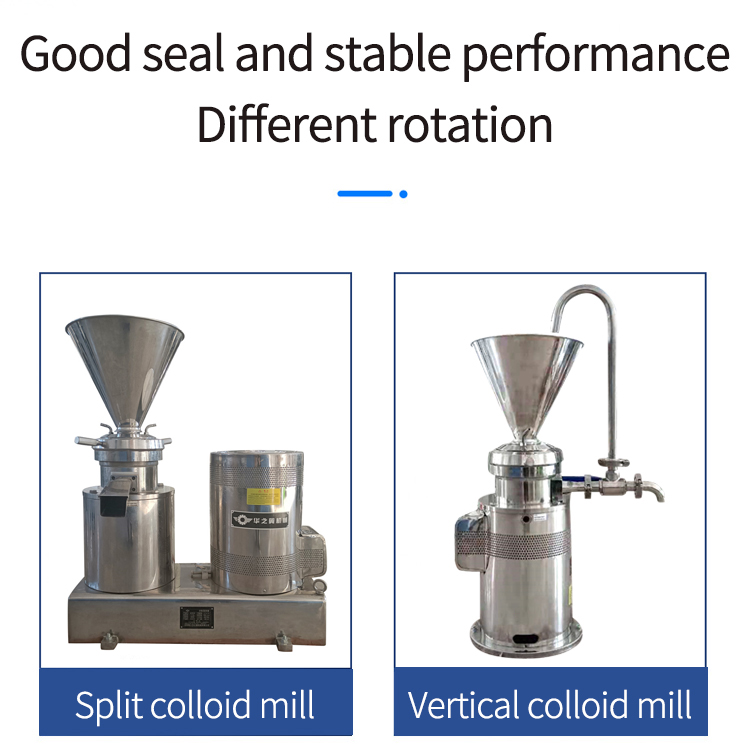 Advantages of colloid mill
Compared with the pressure type homogenizer, the colloid mill is first of all a centrifugal type equipment. It has the advantages of simple structure and convenient equipment maintenance. It is suitable for higher viscosity materials and larger particles. Its main disadvantage is also determined by its structure. First of all, due to centrifugal motion, the flow rate is not constant, and the flow rate varies greatly for materials with different viscosities. For example, for the same equipment, when dealing with viscous paint materials and thin milk fluids, the flow rate can differ by more than 10 times; Deformation of the material to be processed; third, the surface is easy to wear, and after wear, the refining effect will be significantly reduced.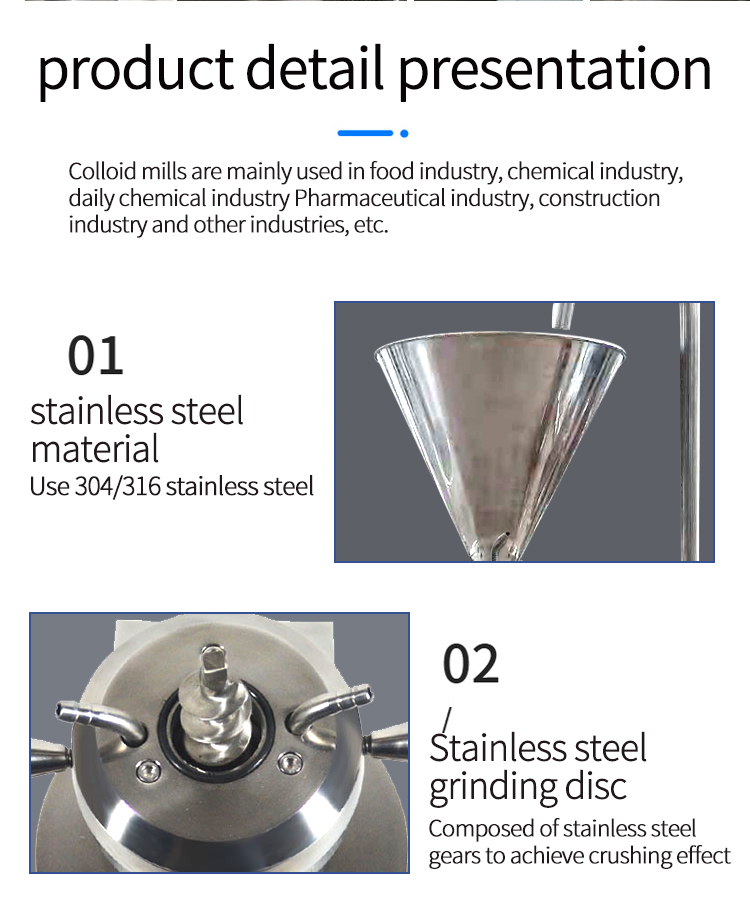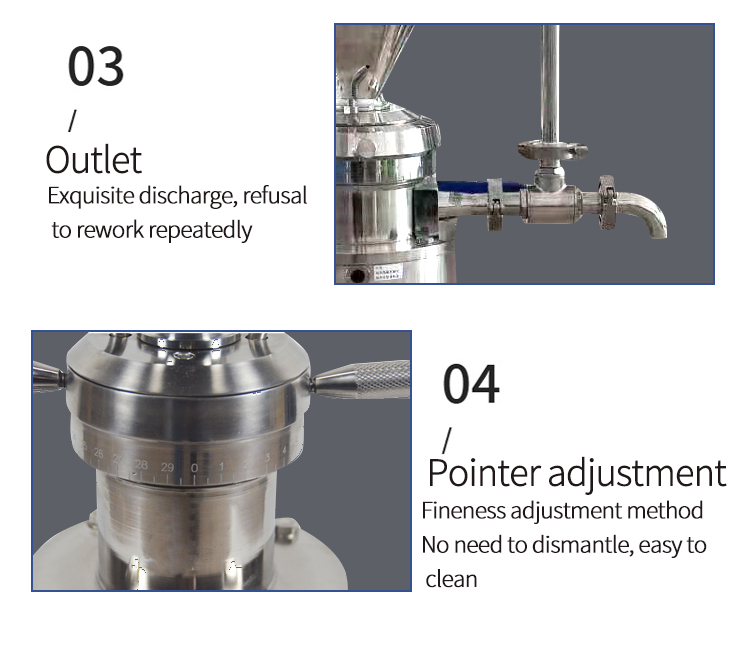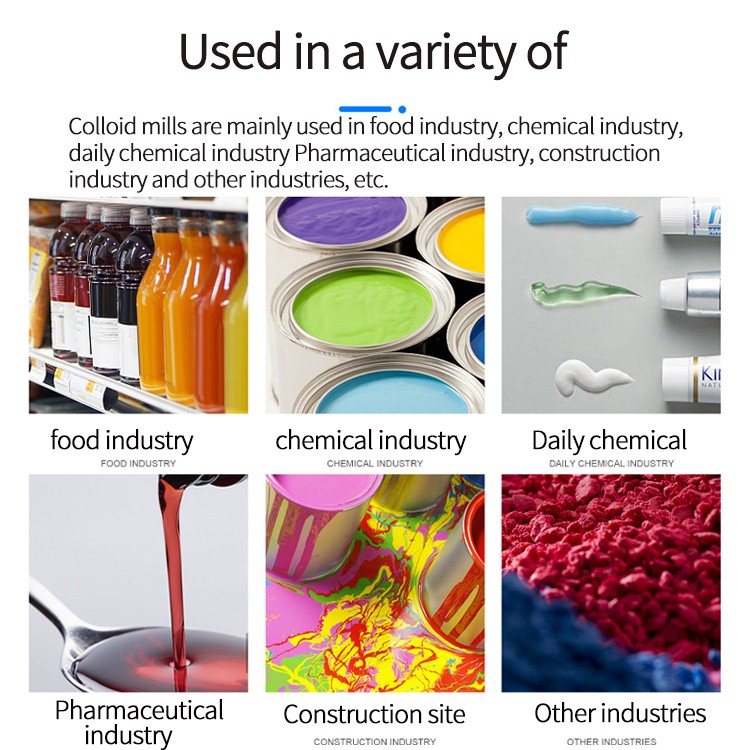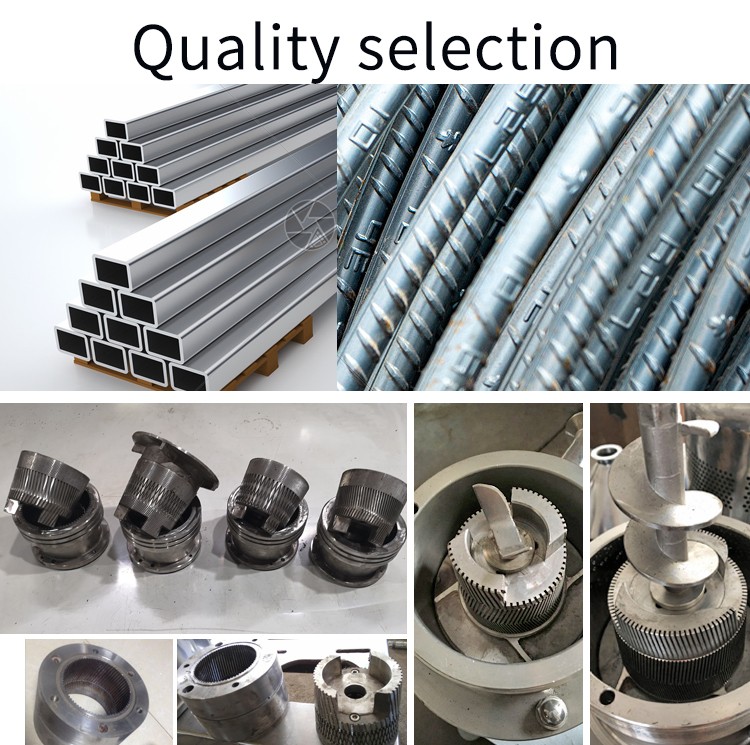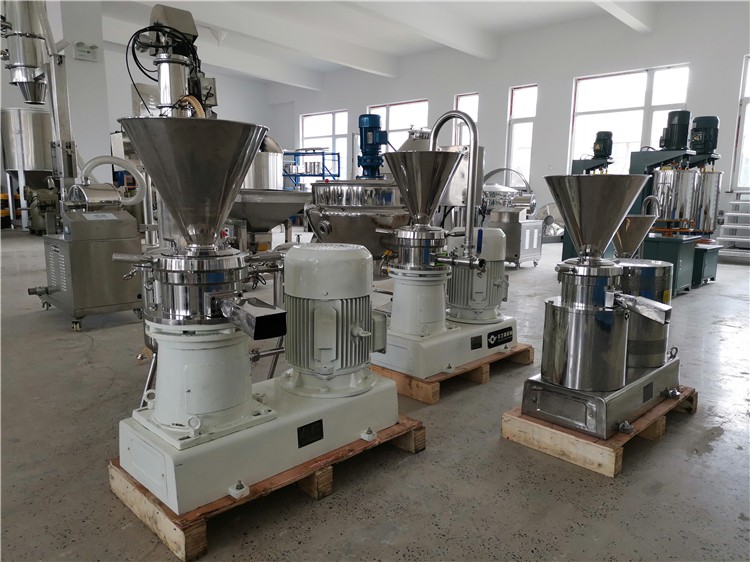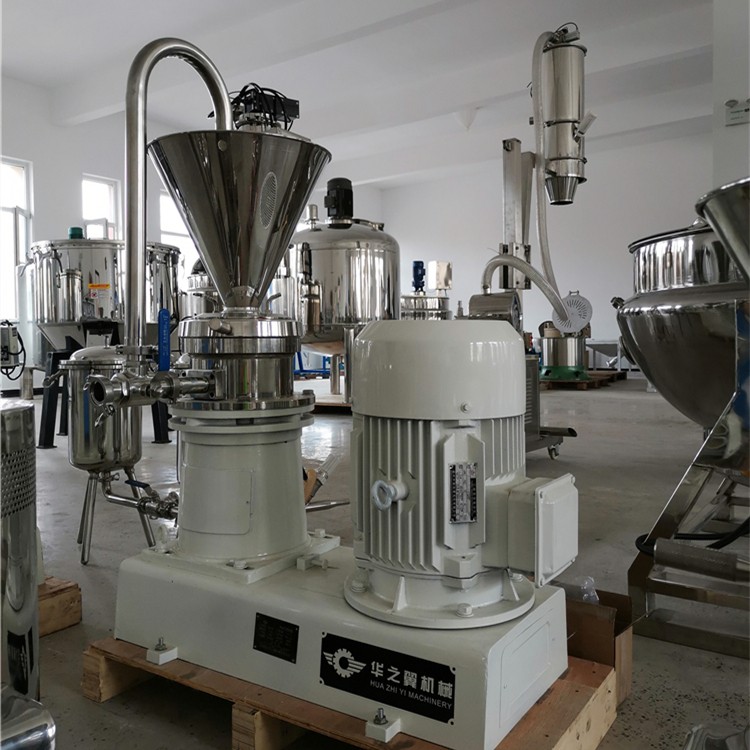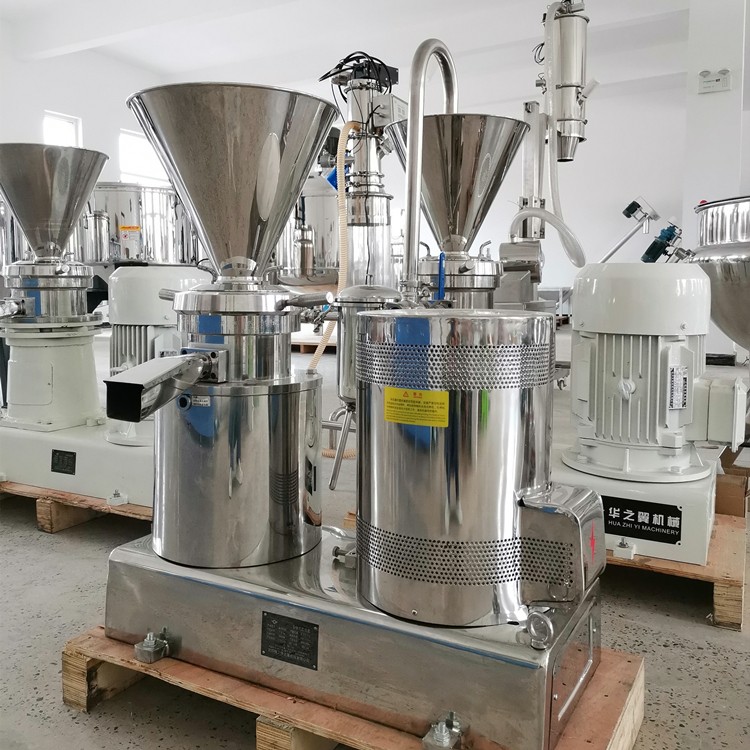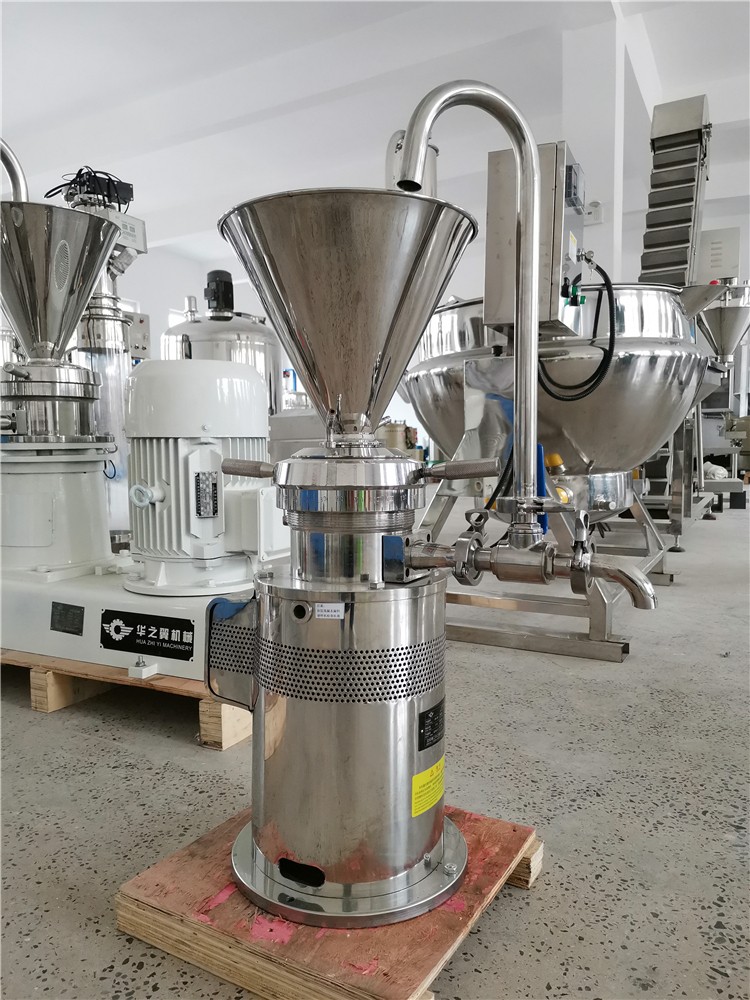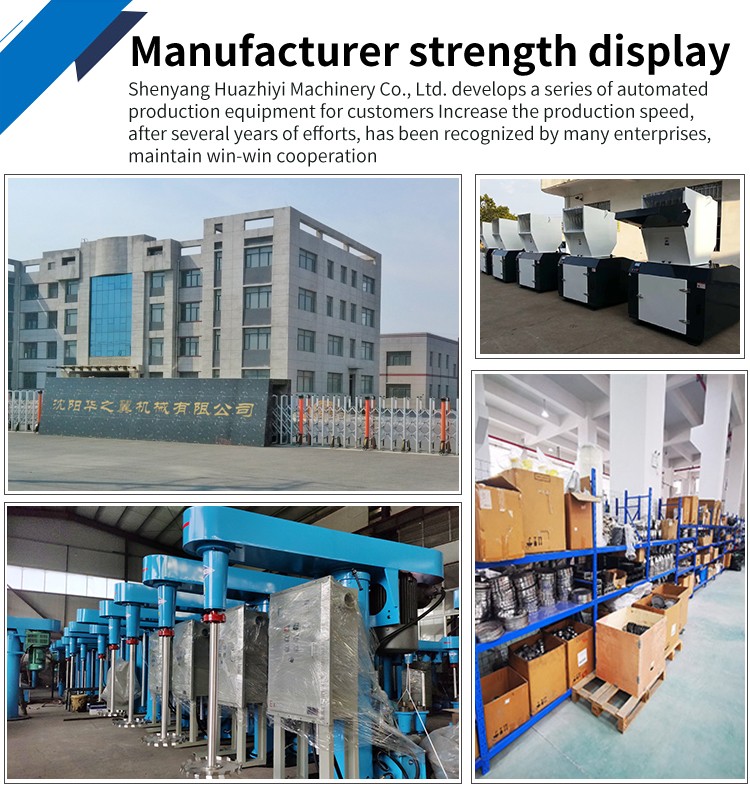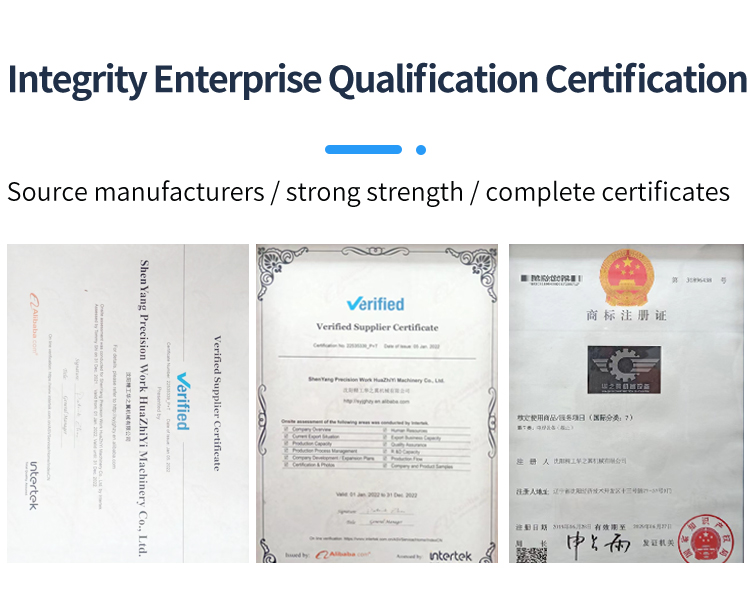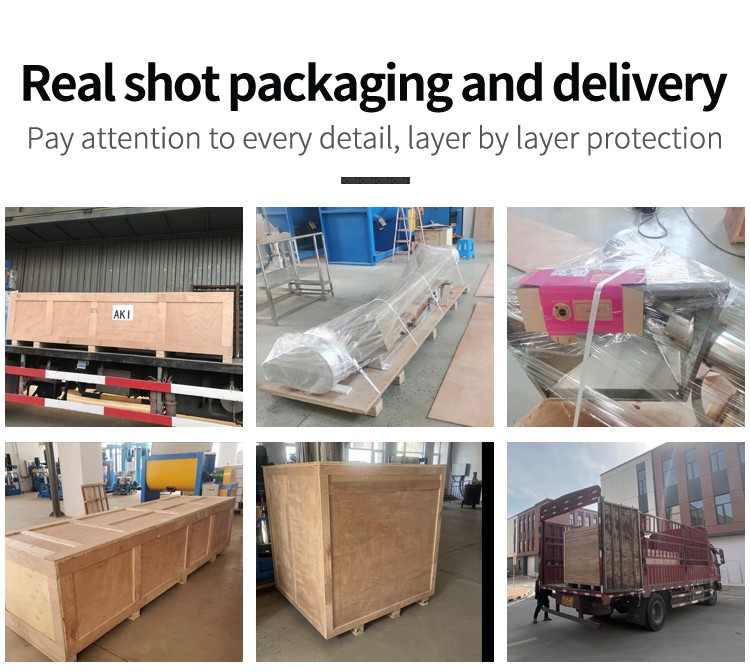 Q: How to Guarantee The Quality ?
A: We are a factory that has been producing machinery and equipment for 13 years. We have a strong technical team. We have 4 factories in China, which are middle and high-end enterprises in the industry.
Q: Can It Be Customized ?
A:of course. We can process and produce according to the actual needs of users, so that customer satisfaction is our aim.
Q: What About The Delivery Time ?
A:Usually we will deliver the goods within 20 days. The specific delivery time needs to be negotiated. The delivery time is slightly different for different quantities and different production requirements.
Q: What About the Warranty ?
A: Within 1 year from the factory.If the parts are faulty or damaged (due to quality problems, except for worn parts),our company will provide these parts free of charge.
Q: What About The Terms Of Payment ?
A: 100% wire transfer,Signature of L / C Western Union or trade guarantee order recommendation before shipment.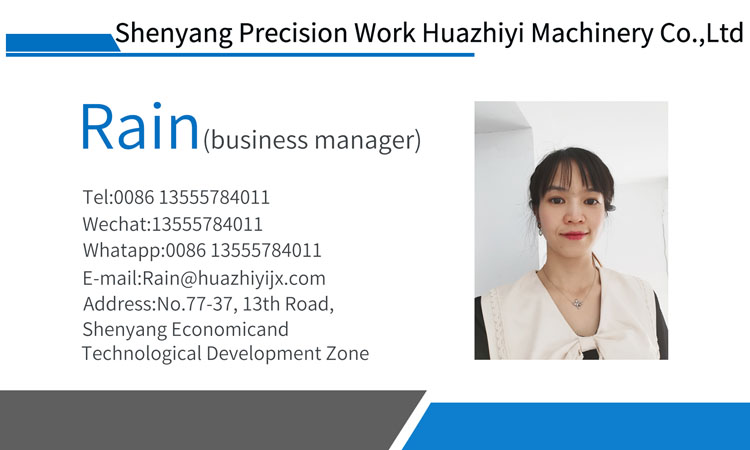 Sales Manager: Amanda Sun
E-mail: Amanda@huazhiyijx.com
Tel: +0086 024 67768608/67768609
Mob: +0086 18842507772
Whatsapp: +0086 18842507772
Wechat: +0086 18842507772
Address: Door 3, No. 77-37, 13th Road, Shenyang Economic And Technological Development Zone,
Shenyang City, Liaoning Province, China
A: Yes, we have 100% tested before delivery.
...more