This month popular product debut! IBC drum agitator
01-11-2022
This month popular product debut!
IBC agitator mixer electric motor ibc tank mixer high power mixer for ibc tank
With higher work efficiency and more favorable prices to win customers praise, the new products are easy to use, strong, convenient and efficient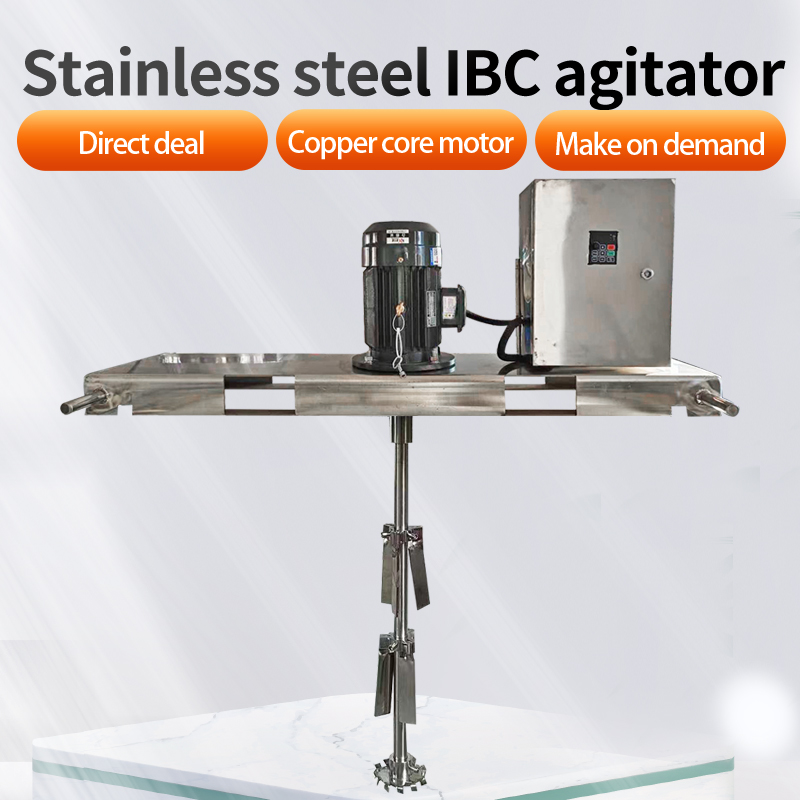 Foldable mixing blade, or folding propeller, Folding impellers, is a special designed mixing blade which allowed users to install a large diameter mixing impeller in a closed container from its small diameter lid or cover (like bulk tank, IBC tote, plastic drum etc) due to their unique collapsible blade design.
The opening of IBC barrel is small so large scale mixing paddle cannot be installed for mixing. With our folding mixers, sufficient agitation can now be accomplished in areas that were otherwise inaccessible to mixing equipment.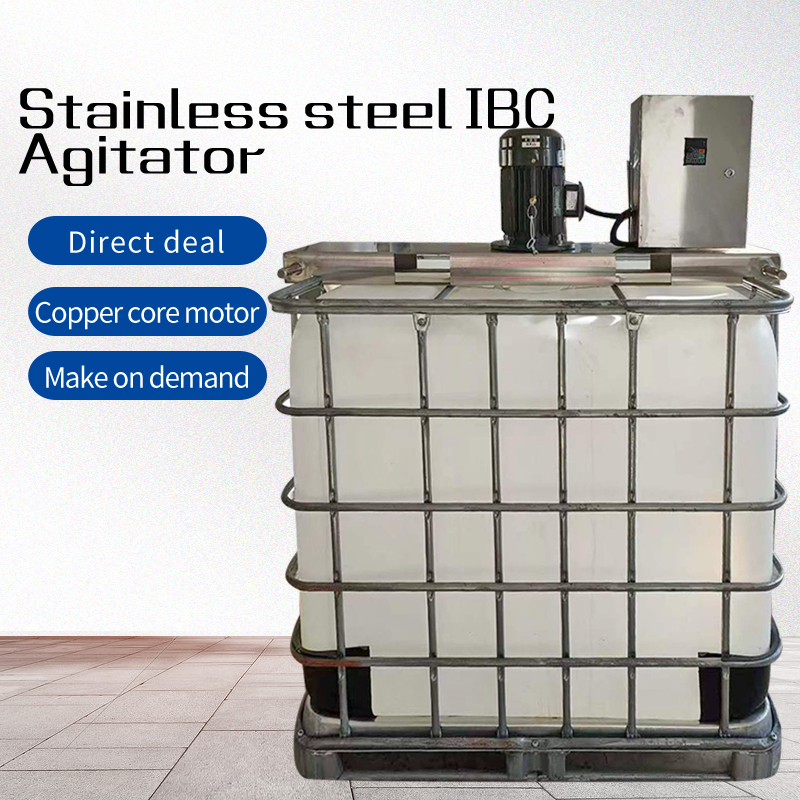 Type (low speed)




With reducer

HZY-0.55KW

HZY-0.75KW

HZY-1.1KW

HZY-1.5KW

HZY-2.2KW

Power
0.55kw
0.75kw
1.1kw
1.5kw
2.2kw
Speed
150rpm
150rpm

150rpm

150rpm

150rpm

Voltage
220v/380v/400v/415v,etc.(depends on clientes)
Frequency
50HZ /60HZ
Weight
60kg
64kg
67kg
70kg
80kg
Throughput
1000L(Which size to choose depends on the viscosity of the material)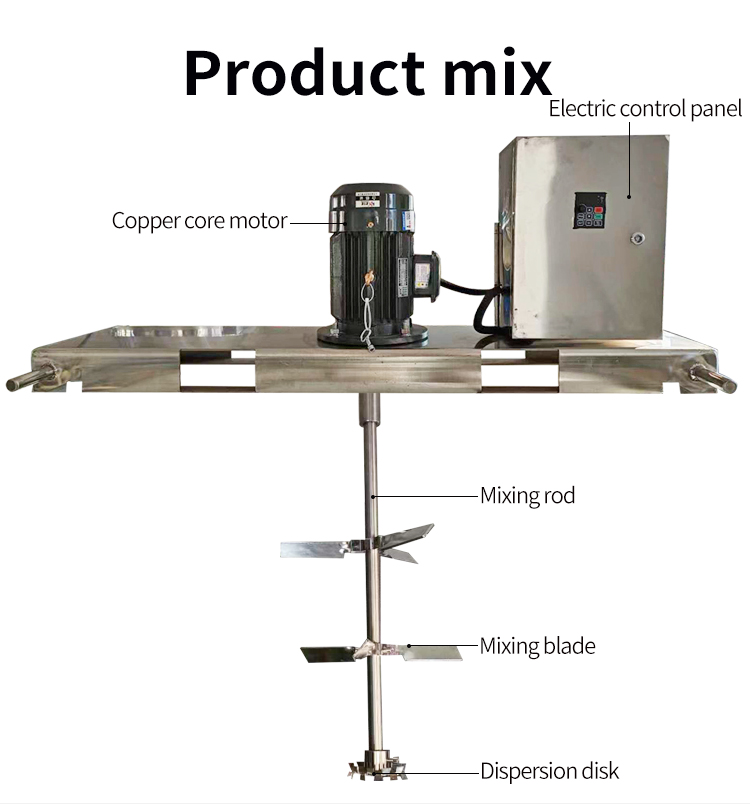 Type(high speed)

HZY-3KW

HZY-4KW

HZY-5.5KW

Power
3kw
4kw
5.5kw
Speed
0~1450rpm
Speed mode

Frequency control of motor speed

Voltage
3phase 200V/380V/400v/415V,etc.(It depends on the user)

Frequency

60HZ
Weight
65kg
77kg
93kg

Throughput

1000L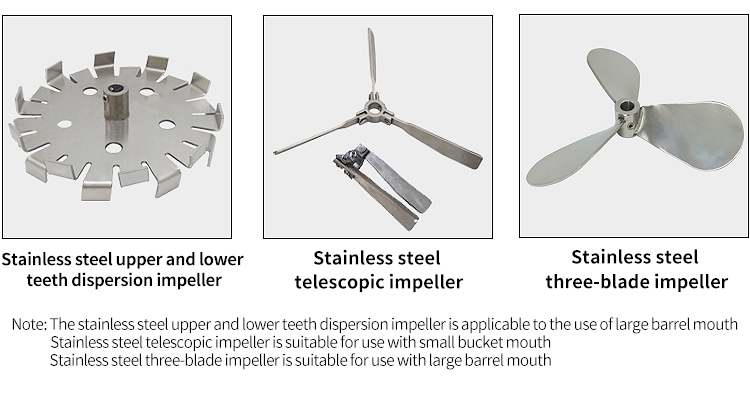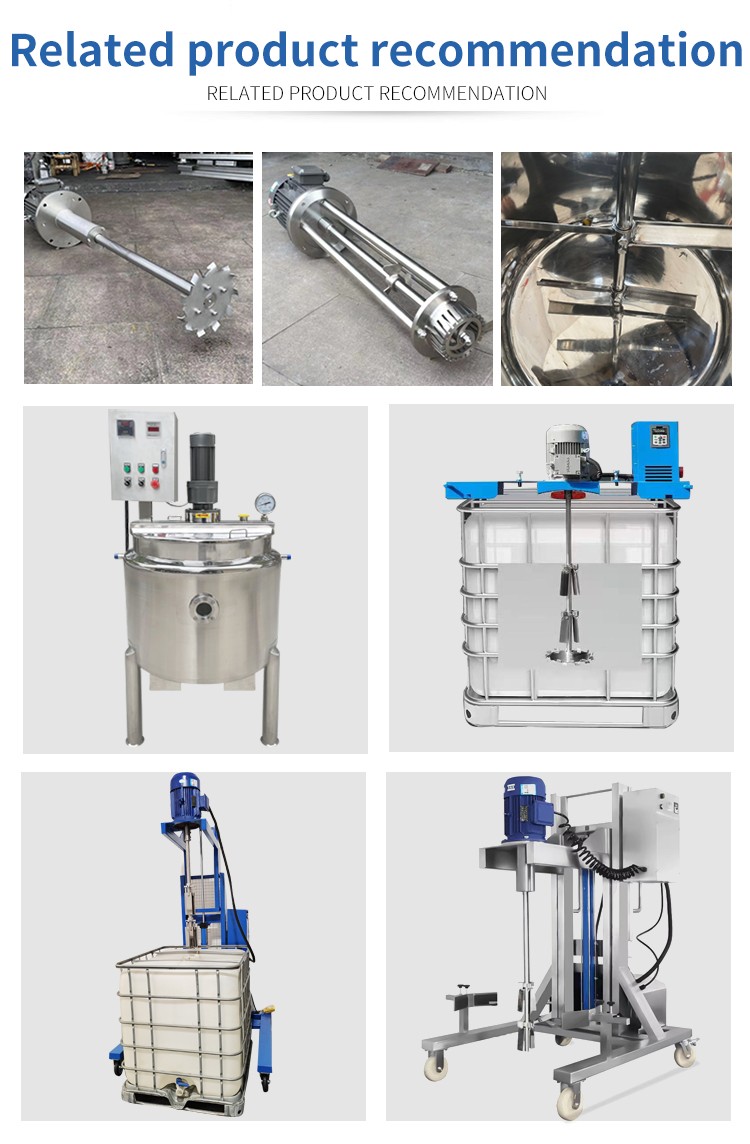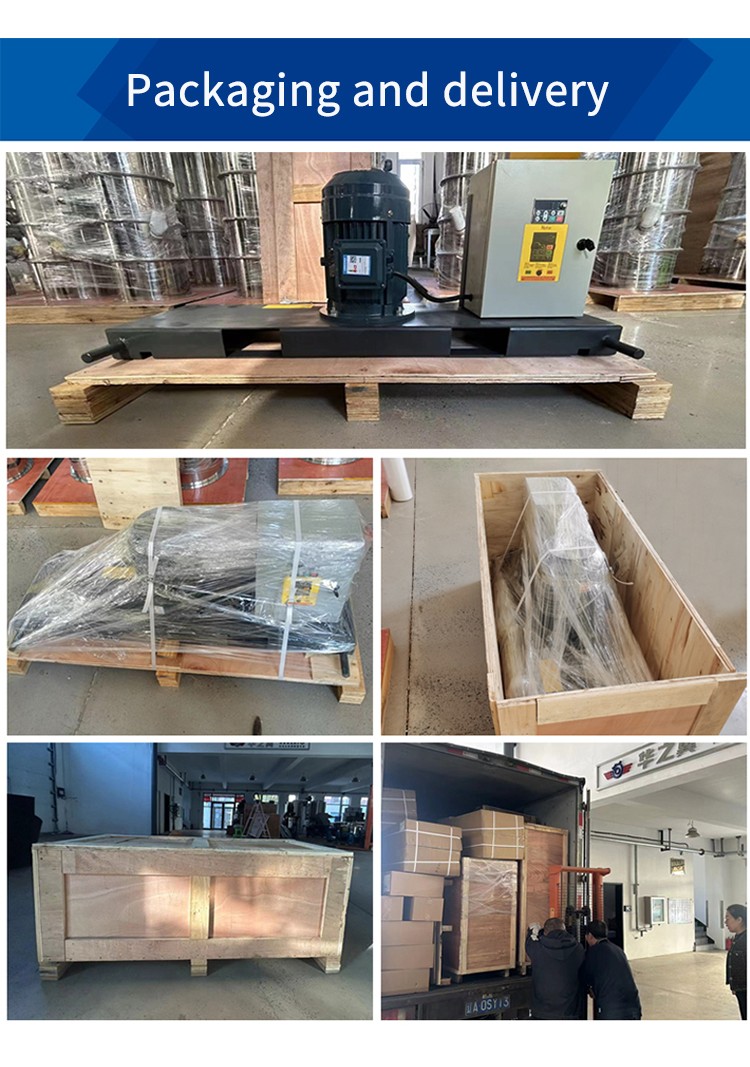 Shenyang Huazhiyi Machinery is a manufacturer that develops and produces various general equipment.
The company's main products are: mixers, packaging machines, filling machines, conveyors, reactors, dehydrators, crushers, etc.
Our philosophy is: integrity-based, strength first, and serve customers wholeheartedly.